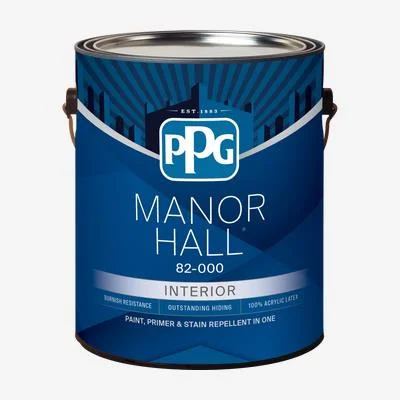 Manor Hall
Manor Hall Interior Paint & Primer in One is a Zero VOC* super premium latex that was developed to resist household stains through the combination of resin and proprietary formulation. The 100% acrylic latex has outstanding adhesion and coverage and offers a burnish and mildew resistant coating, providing the durability for use in high humidity and high traffic areas.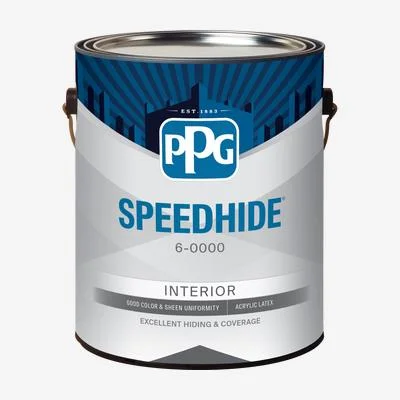 SPEEDHIDE®
SPEEDHIDE® Interior Latex is our best professional interior latex formulated to meet the performance requirements of professional applicators. SPEEDHIDE® Interior Enamel Latex is designed as a high hiding product when applied by brush, roller or spray. This low-VOC, low-odor paint enables a space to be painted while occupied, delivering the durable product performance required.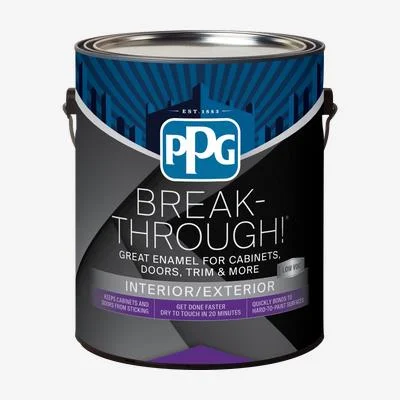 BREAK-THROUGH!®
PPG BREAK-THROUGH!® is an ideal cabinet paint - ultra-durable waterborne acrylic enamel with excellent flow and leveling, outstanding early block resistance and very fast dry. It can be used for interior/exterior applications and on both horizontal and vertical surfaces. Ideal for use on doors, windows, trim & cabinetry; shelving, fixtures, railings; concrete floors & safety markings, in residential, commercial and institutional settings.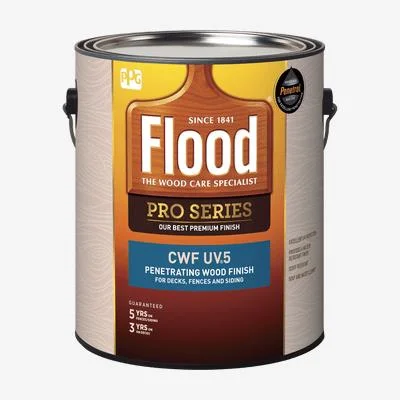 FLOOD® PRO CWF-UV®5
FLOOD® PRO CWF-UV®5 Ready Mix Penetrating Wood Finish offers advanced formulation that protects wood from the inside out to guard against moisture and sun damage while adding a slight hint of color. Fortified with PENETROL® for excellent penetration. Recommended for use on any properly prepared exterior wood, including decks, fences, siding, railings, outdoor furniture and other wood surfaces.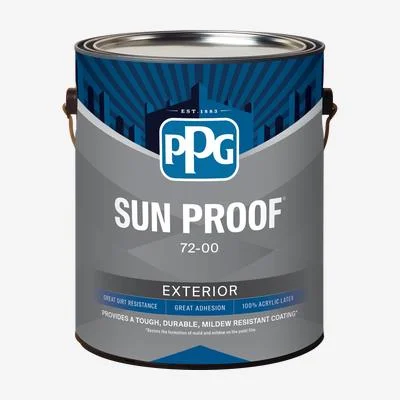 SUN PROOF®
SUN PROOF® Exterior Latex is specifically formulated to meet the performance requirements of the residential and commercial markets. The 100% acrylic latex formula provides excellent durability, great dirt resistance, low temperature application and excellent adhesion. SUN PROOF® can be used on properly prepared and primed new and previously painted exterior siding, doors, trim and windows.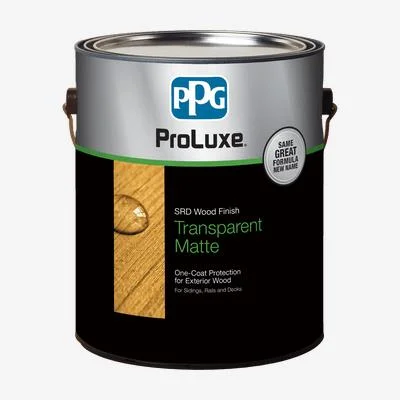 PROLUXE® SRD
One-coat penetrating matte finish wood stain for siding, railings and decks with long-lasting color retention to protect against graying.