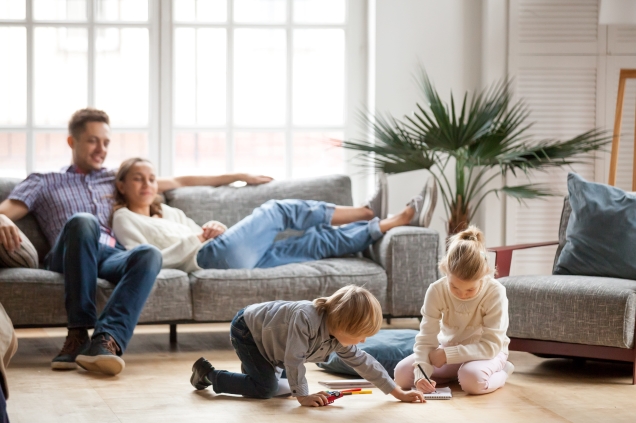 Customer Testimonials
Daniel Fayette

⭐⭐⭐⭐⭐

Flooring project for our home was completed on time, on budget, and with excellent communication throughout the entire process. We are thrilled with the results - it turned out better than we could have imagined! Highly recommend this place for your home flooring needs.
Marcus Riley

⭐⭐⭐⭐⭐

They were very friendly and helpful. Prices are the best by far. Trust me I visited dozens of other flooring stores. Drove all the way to Indy but ended back at Pulskamps. Don't waste time shopping around just go here first!
Steve Hirlinger

⭐⭐⭐⭐⭐

From start to finish, this was a great experience. They patiently guided us through a few changes in our project. Quality of materials are great, and the installers did a superb job. They were there when they said they would be and the results were above our high expectations! I wouldn't think twice about contracting them for our next project.
Marilyn Lecher

⭐⭐⭐⭐⭐

Last year at this time we had Pulskamp's Flooring Plus install new flooring in the entire main level of our home. They were great to work with and got things done in a very timely manner. After living in our home for over a year with our new flooring, we can't be any more pleased with the quality and performance. In the kitchen, dining, and mud room area we went with the Armstrong Vinyl Plank that was grouted. We would recommend it to anyone for it is easy to maintain and keep clean. We absolutely love it and would highly recommend Pulskamp's Flooring Plus to anyone in Greensburg, Indiana or the surrounding area!
Elizabeth W.

⭐⭐⭐⭐⭐

Our third floor flooded right when we moved into our new house, we were devastated. Our newly remodeled floors were completely ruined!! I had heard amazing things about Pulskamps, so we decided to go for it. I can't say enough good things about this company. We love our new floors more than we loved the first ones. I recommend Pulskamps 10/10. You won't be disappointed at all!
Kate Bosch

⭐⭐⭐⭐⭐

This was our first experience with Pulskamps Flooring. When I stopped in to your store, I was greeted by a very nice young man. He was friendly and quite knowledgeable regarding the different types of flooring, and it didn't take me long to pick out some lovely laminate flooring.

As excited as I was to update my kitchen flooring, I was a little apprehensive having strangers working in my home for two days. The day the installers arrived, I could tell I didn't have anything to worry about. They were both very courteous and went right to work. I could tell they were experienced installers.

These two gentlemen have a work ethic second to none. With their wealth of expertise combined with their experience in troubleshooting, I was confident they could work around our problem areas.

New installers may have the skills to do the job, but experienced installers have so much more to offer. Courtesy and honesty marked all of our conversations with them. These men are competent in their job and truly gain a sense for what is needed. By the end of the two days, all my apprehensions were gone. There were no strangers in my house. We had made new friends.

Thanks Pulskamps, we love our flooring.
Eric Vanderpool

⭐⭐⭐⭐⭐

We recently built a home. Pulskamps did all of our flooring (luxury vinyl plank, luxury vinyl tile & carpet), the marble kitchen backsplash and had all the paint we needed. They were so easy to work with and did an amazing job!
Jeff Brown

⭐⭐⭐⭐⭐

Today we had Hardwood Flooring put in our house. All we can say is wow!! What a great experience. The quality of work they do is incredible and the product they provide is indescribable. It's absolutely top notch. Besides that, It needs to be known that every single person at Pulskamps are extremely professional, knowledgeable, customer service oriented and very honest. Those qualities are hard to find in a business anymore. With that being said, that's not the case at Pulskamps. They absolutely knock it out of the park in every category. Working for a Family Owned company myself, I know what's expected of me in the customer service world. Well, so do they. Could we have went to a big name for something cheaper to what we had done? Probably. Were we looking elsewhere? Not at all. Some things you can't put a price tag on. Being talked to by name, with sincerity and trying to provide you with what is in your best interest budget wise is worth millions. We'd recommend them to anyone. We'd personally like to say thank you to everyone at Pulskamps for the experience we had with them. We'll continue to use them in the future without a doubt.
Angie Henkel

⭐⭐⭐⭐⭐

The guy did an outstanding job. We had old pet stains that were set in for many years in our basement Berber carpet and the carpet now looks brand new. He also cleaned an area rug and it looked great also. Would recommend them to anyone.
cincyshoe

⭐⭐⭐⭐⭐

Pulskamps flooring has some of the best carpet deals in Greensburg, Indiana and also all the way out to Harrison, Ohio. My family and I love the carpet specials they run. I definitely recommend them to anyone in Brookville, Batesville, Greensburg or anywhere in this area of Indiana. They seem to really care about the carpets they recommend.
Mike Walter

⭐⭐⭐⭐⭐

Great experience. Everyone was super nice and the installation was done very well. I'd recommend them for sure!
Jim Darringer

⭐⭐⭐⭐⭐

Very good selection, great service, and a great overall experience.